In collaboration with Suncity Skin Cancer Clinic, Midwest Aero Medical Group attend to outlying locations, and provides remote towns as far as 100kms, 150kms and 400kms away with a GP Service. Depending on location, these services are available on a weekly and up to a monthly basis.
We are currently visiting Mingenew Silver Chain on Weekly basis.

For appointments at these locations please call us on 9956 8999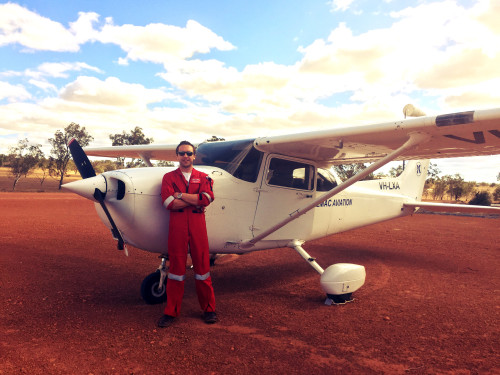 Above: Doctor Dom arriving in Mingenew before a day of consulting
Midwest Aero Medical houses three staff members that are CASA approved pilots, and with this skill we are able to reach further into surrounding communities with the benefit of flying to regions rather than driving.
In this way, it allows us to spend more time within a town/community and more time consulting with patients throughout any givien day.
---