Midwest Aero Medical's Clinical Team is made up of Nursing Manager: Lorna Jackson, Registered Nurses: Stacey Stewart, Melanie Pascoe and Enrolled Nurse: Kirsten Jackson.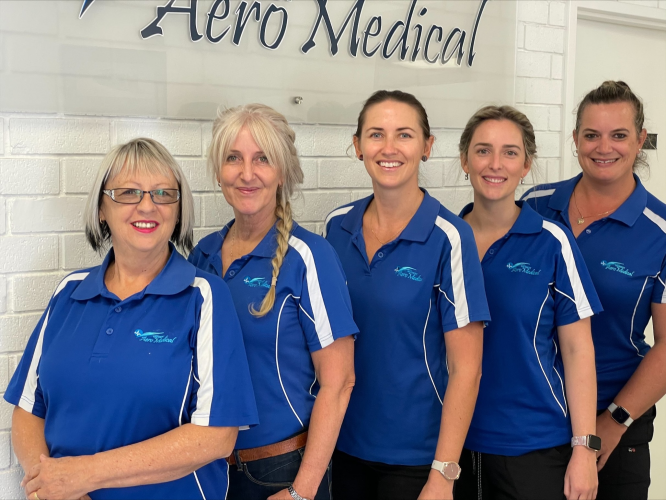 Above: Sue Reed, Lorna Jackson, Stacey Stewart, Kirsten Jackson and Melanie Pascoe.
Lorna, Melanie, Kirsten and Stacey are our wonderful ladies whom you will find preparing Enhanced Primary Care plans, assisting doctors, providing women's health consults, sending patient reminders, attending to the treatment room and are part of our medical examination team.
Lorna is our advanced nurse whom specializes in womens' health and contraceptives, being one of the few nurses in WA trained to insert the female contraceptive, the Mirena. For more information regarding women's health, breast examinations, pap smears, contraceptives (Implanon, Nuva Ring and the Pill) and well-being please don't hesitate to make an appointment with her today on (08) 9956 8999.