In response to the demands of WA's resources and minerals boom, Midwest Aero Medical has established itself as the region's premier corporate and industrial health provider. We provide an efficient and effective process for injury prevention, pre-employment medicals, workers compensation and other corporate health requirements. With the director Dr Stuart Adamson having extensive experience in occupational health and safety and a Diploma of Occupational Medicine.
Medicals
Midwest Aero Medical provides a comprehensive range of detailed industrial and mine site medicals which can be tailored to fit your requirements. We understand your need to know that a candidate can fulfil the physical and mental demands specific to the role.
We understand your company and your employees time is valuable and aim for a quick turn around. All the components of our pre-employment medicals are performed in the same building, located 12 Urch Street, Beresford.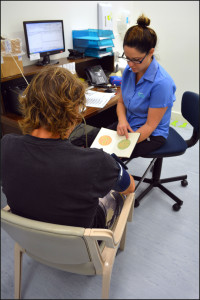 Some of the medical examinations we offer:
Pre Employment Medical
Commercial Driver's Medical
CASA Medicals
Dive Medicals
Rail Cat Medicals
WorkCover Audio
Spirometry
Musculo-skeletal and Fitness Assessments provided by Central West Health and Rehabilitation
Lab and Instant Drug screens
Alcohol and Drug Testing
Midwest Aero Medical has a
Clinipath collection centre,
accredited to Australia Standard (AS/NZS 4308:2008) on site. All samples are sent for analysis to a NATA accredited laboratory. Our doctors are registered alcohol and drug testing officers with the Australian Medical Review Officers Association and Dr Adamson is also a Drug and Alcohol Medical Practitioner with the Civil Aviation Safety Authority.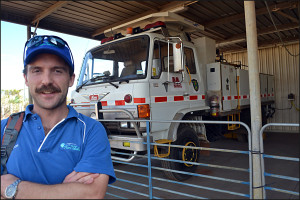 Health Checks
Midwest Aero Medical offers group bookings for Pre-employment and Health Check ups, Skin Checks and Immunisations such as flu vaccinations.
Workers Compensation
Midwest Aero Medical offers experienced staff to handle all work place injuries and ongoing Insurance Claims and Reports.
Employers who partner with Midwest Aero Medical and Central West Health & Rehabilitation - for the above corporate medical services, automatically gain access to our Priority Injury Management Service. Why spend 4 hrs in the emergency department when we can see your injured worker straight away with an emphasis on rapid return to work and a focus on strong employer advocacy. With our industrial medical experience we help you implement evidence based strategies to minimize LTIs!
Please arrange a time to come and discuss your needs with our directors.
For booking and inquiries, please email medicals@mwaeromedical.com.au