Ray hails from a small village in the Kingdom of Swaziland. He studied at the University of Cape Town graduating in 1984.
He holds Diplomas in Anaesthetics, Obstetrics and Child Health but it is being a GP putting together all the pieces of the puzzle that he really enjoys.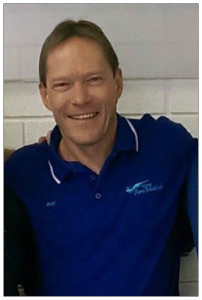 Ray has extensive GP experience in UK, Canada and Australia. Ray works in Geraldton since 2000.
His interests in medicine include general medicine, obstetrics (now retired), paediatrics, geriatric care, palliative care and everything in between.
He has a passion for teaching the younger generation of doctors hoping that one day he can retire and travel the world.
In the meantime he is involved as the Regional Medical Educator for WAGPET for the Midwest, caring for the education of the Registrars in the region, he is an examiner for the FRACGP exams for the registrars as well as teaching 6th year medical students in the clinic.
In his spare time he is a keen cyclist and squash player amongst other sports.
Other languages: Afrikaans
Availability:
Mon : 9:00am – 4:30pm
Tues : 8:30am – 4:30pm
Wed : 8:30am – 4:30pm
Fri : 9:00am – 4:30pm